Vitalocs is a natural hair care brand made in Montreal.
Our products provide a healthy way to take care of your scalp and roots.
Our first collection is infused with Coconut oil, creating an amazing nutritious blend with a delicious tropical smell that will transport you directly to the Caribeean. Please welcome the Coconut Bliss collection!
The green pigment is from the small amount of chlorophyll naturally present in the skin of the hemp seeds.
All our products are made with natural ingredients and are specifically created to be easily absorbed into the scalp and hair. They leave no build up or residue while providing high nutrition and deep moisturization.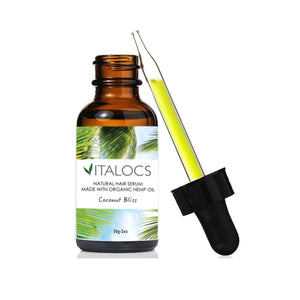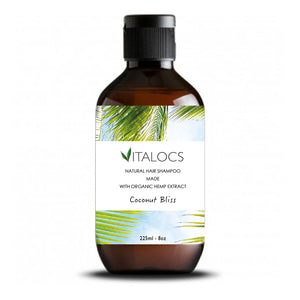 We ship Worldwide 📦🌍
Canada/USA: 5-7 working days
Europe & international: 15-20 working days
Antilles (Martinique & Guadeloupe): 7-10 working days
Why Vitalocs?
Our products were created especially for people with locs who have experienced problems with their scalp.  We created our formulas with love using only high grade quality ingredients. Vitalocs formulation takes a completely new approach to locs care. We focus on the source of your locs. They can be heavy when they are long, causing stress on the scalp.

The products are designed to meet the needs of the scalp and roots of your locs. The best part is that we use only natural ingredients and we never test our product on animals.

The oils we used are naturally rich in vitamins A, B, D. We enrich our formulas with vitamins E that are really good for the scalp and promote growth.
Our formulas provides:
A healthy source of antioxydants and essential fatty acids
A healthy moisture balance reducing skin dryness
Easily skin penetration
Growth factors